10 tourist attraction cannot ignore when go to Poland
"For my part, I travel not to go anywhere, but to go. I travel for travel's sake. The great affair is to move." – Robert Louis Stevenson
Image Credit : wikiHow.com
There are 10 of the most attractive destinations inPoland
Main market Square
Built in 13th century, Main market square which is located on Old Town in Kraków is the biggest Town square in Medieva and it is one of the most attractive tourists in Poland. Square is surrounded by many buildings, ancient houses together with palaces and churchs. Square centre is made hightligh by Cloth Hall,rebuilt in 1555 by the Renaissance style, stand out with amazing attic.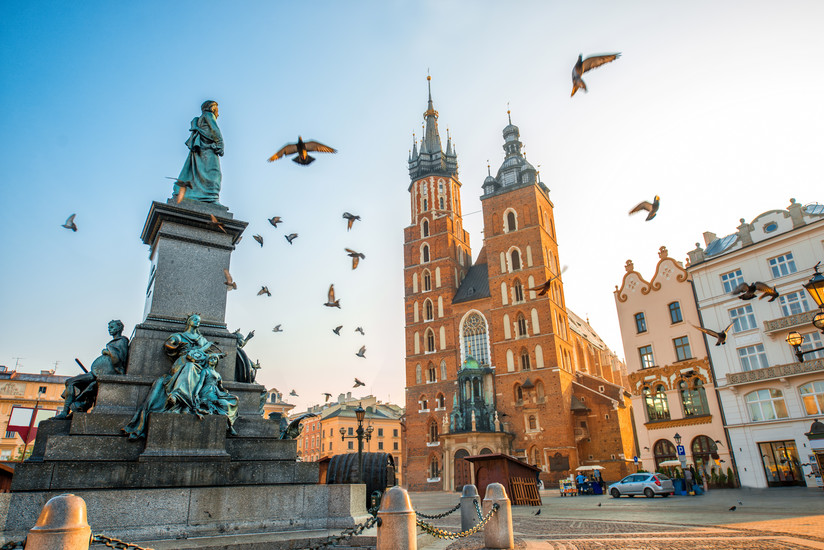 Warsaw Old Market Place
Founded in the end of 13th century, Warsaw and central market of city are Poland culture's centre  during 5 century. Old Market Place was destroyed in World War II but rebuilt carefully after the war had finished. This place is famous for Warsaw Mermaid bronze sculpture – symbol of Poland capital.
Gdansk Old Town
Lie on Baltic border, Gdansk historic city attach to war career of German Knights in 14th century together with imposing fortresses completely against with basic image of town such as Altstadt or "Old Town". In the 15th century, Casimir IV King of  Poland gave the order to destroy architectures bulit by  German Knignt. Come to Gdansk Old Town, you will be admired many sculptures in the 17th century and it also has  old factories, churchs and barns.
Bialowieza Forest
Bialoweiza forest is what remains of native forests covered most of Europe acreage. It is located in borderland of Poland and Belarus. Furthermore, there has border crossing for pedestrian tourists or cycle. This forest is one of the remain nature reserves of Europe. When coming here, traveller can find hotels and cart to tour the forest.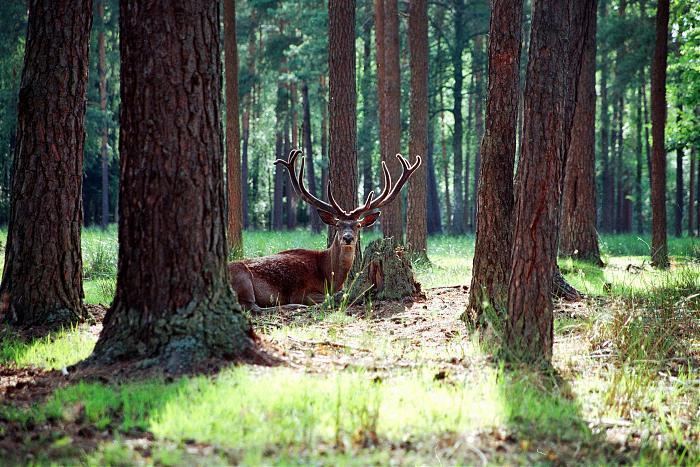 Located on Krakow suburb, Wieliczka saltmine is considered one of the oldest companies in the world. Salt was continuously exploited from 13th This mine has feature as a underground city which was carved on salt, inside having a chapel considered to have the best sound than any oratories in Europe. Dozen of old sculptures was carved from salt and the number of it is raising by new works of modern artist.
Malbork Castle
This castle was built by German Knight in 1274 and used as headquarter to against Poland and to govern the north land of Baltic. It was widen many times to contain a huge of increasing knight till they pulled back their troops at Konigsburg in 1466. Now, Malbork castle is a famous destination in Malbork city.
Slowinski Sand-bank
Located in the North of Poland, it is a part of Slowinski National Park in Baltic seashore. Sand-dune shape is wave pattern, then wind pushes sand  and it can create 30 meters sand-banks. Its shape changes follow the season and was called that: " Moving sand-dune".
8   Masurian Lakes
Located in a zone from Vistula Lower section to Lithuania Border, Masurian Lake District contains more than 2000 linking lakes by canal system and rivers.  Masurian area is the most attractive destination of Lake District in Europe. There are many hotels,, guest houses and farms in villages around the lake. Tourist often go by cycle or boat to do sightseeing famous area.
9  Auschwitz-Birkenau Concentration Camp
Visiting this place is one experience that no word can be express. The huge size of this concentration camp of Germany is notorious for the first place appeal to travellers when they come in museums and monuments in Oswiecim, Poland. It saves the memory about murders in concentration camp in the World War II. Auschwitz-Birkenau is appealed to more than 25 milion  tourist turn every years.
10   Wawel Castlet
Wawel Castle is the resident place of Poland Royalty from 11th century to 17th century. It is built with  the Gothic and Renaissance style. Wawel castle is famous for collection of   handed wall curtains. In this place, there are many galleries for public such as: palce, royalty acommodation, art collections, paintings, war material treasure and old antiquities.