20 European cities you should visit when young
"For my part, I travel not to go anywhere, but to go. I travel for travel's sake. The great affair is to move." – Robert Louis Stevenson
Image Credit : wikiHow.com
From bustling cites to the small village full of charm, Europe has a dozen cities worth a visit.But where suitable to young people "gore" traveling the world?
Major cities like London, Paris, Amsterdamh as been discussed. These are places suitable for all ages and suit all pockets.However, The Huffington Post has introduced a list of 20 cities in Europe, you should go when young
In these places, you can unleash enjoy delicious snacks on street, the reasonable price hotel, cozy cafes and learn the new culture completely free
⦁ Berlin (Germany)
Daytime, Berlin is a cultural city with many museums, art galleries and historical monument for you to learn and explore. When night falls it's time Berlin becomes bustling  with many places of entertainment.Whether you like the quiet romanticor audio enthusiasts of electronic instruments and vibrant fanfare, bars in Berlin can meet all styles.
2.Riga (Latvia)
Riga is recognized as European capital of culture in 2014.Here there are so many buildings, museums, historic center unique and monumenta. Besides you can participate in special festivals to come here this year.
3. Stockholm (Sweden)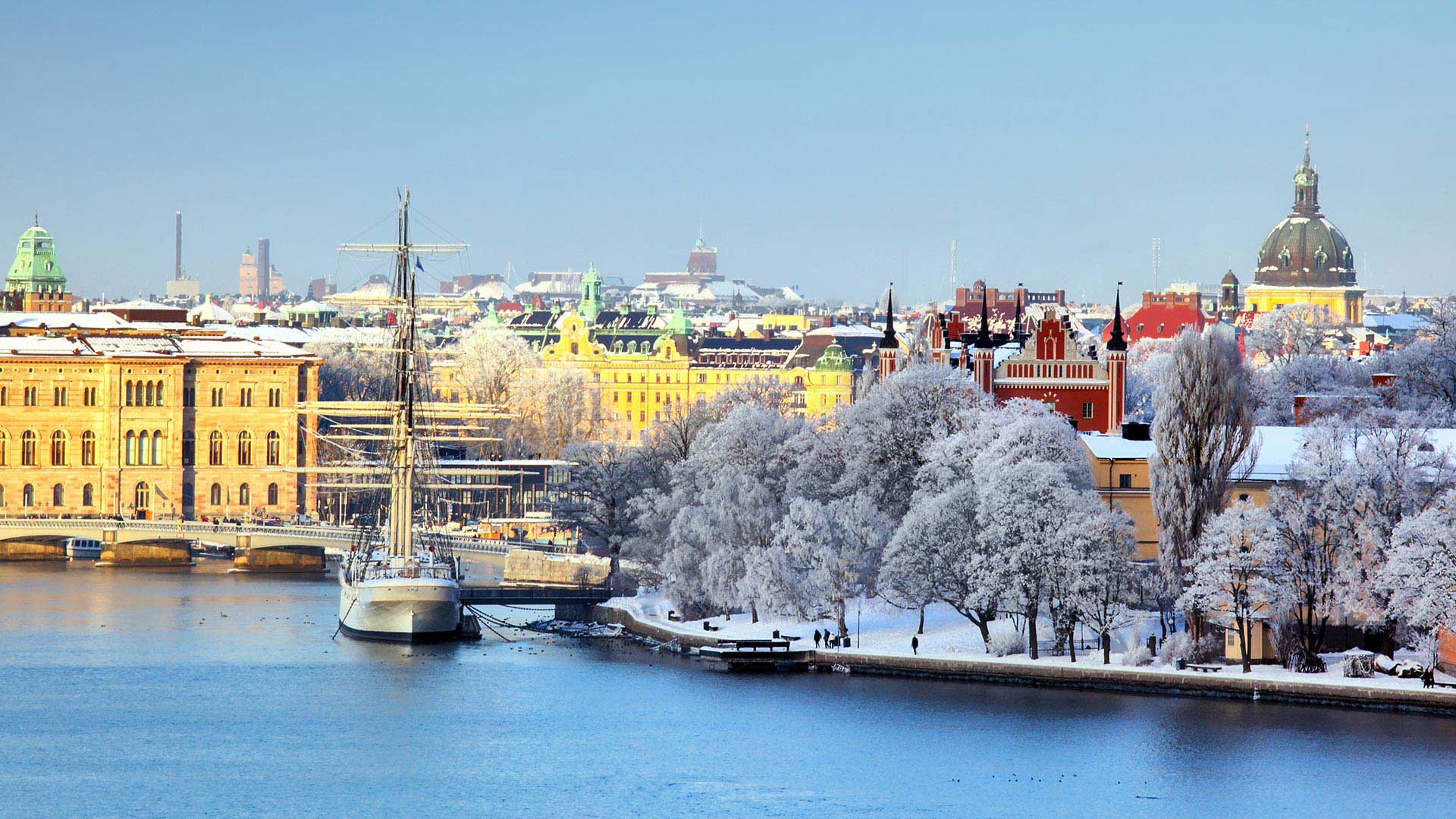 Summer is the ideal time to travel to Stockholmwith blue sky and you can walk on the cobblestone streets of the old town Gamla Stan. The "explorers young" can make a visit the archipelago Skargard with 30,000 islands.
4. Copenhagen (Denmark)
Danish capital can be seen as seductive city and the world's most friendly. "Iron Horse" is the most appropriate means to explore the city with canals, historic squares and wonderful architecture wonderful. Go to Copenhagen, you have to park Tivoli has a lifetime of up to 170 yearsand also do not forget to visit a bar or a cozy cafe to sip cup of coffee and chat with the locals.
5. Budapest (Hungary)
Capital of Europe hippie culture can also be seen as the continent's most beautiful destinations. Obviously Budapest is playground of young people want to enrich the knowledge of their own culture and also home to vibrant nightlife superlative.
Come over the shops and strange cafes in District VII and do not miss the museums and the beautiful architecture here.
6. Fira (Greece)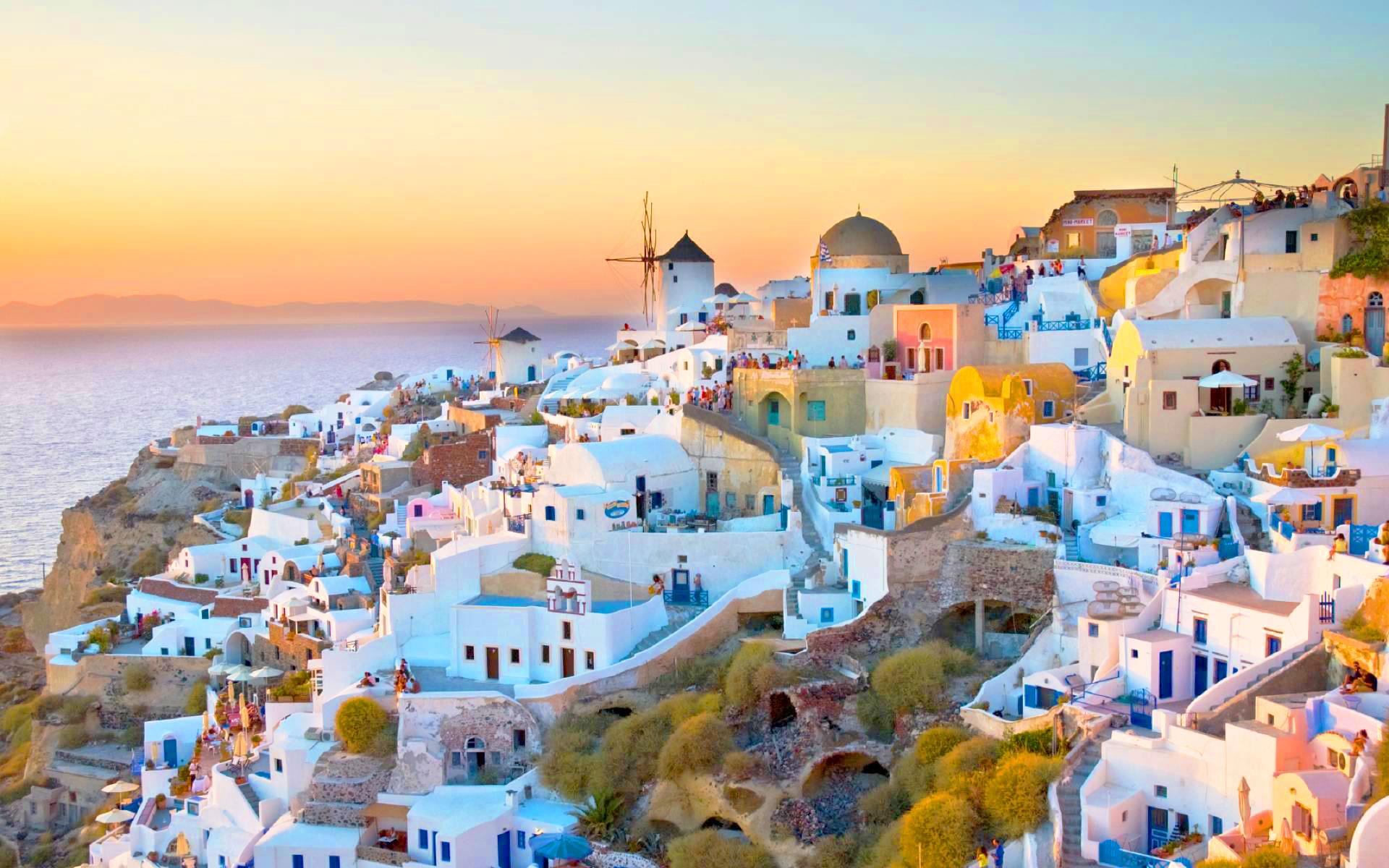 If you went through more cities and youthful,you'll need a place to live slow, relax and admire the stunning scenery. Santorini Island is such a place.
From Fira, you can reach the ancient city of Thira or Oia to watch the beautiful dawn ecstasy and Aegean Sea deep blue emerald. You can also try the cuisine wonderful of Greece and sunbathe at the black sand beach on the island.
7. Oslo (Norway)
Norway is the most wonderful place on earth so its capital, Oslo also wonderful. The price here is quite expensive but you can still arrange a money bag satisfactory. The city has a lot of unique places  visit such as Viking Ship Museum, park Vigelandsparken nude statues and Nobel Peace Center
8.Český Krumlov (Czech Republic)
When it comes to the Czech Republic, most of the youths are thought to Prague.True that Prague is very beautiful , but Český Krumlov is the most amazing places you've never heard to. City of castles is located in Bohemia, from Prague about two hours.
Český Krumlov boasts a old town like labyrinth is a UNESCO World Heritage site. It has Vltava river flows through, meaning that there will be a lot of romantic cafe overlooking the River. Also if you like operations, you may boating or rafting on the river
9.    Barcelona (Spain)
Energetic atmosphere of Barcelona makes it an attractive destination for European juggernaut that you have to come when you still young. You can not skip a visit to the Sagrada Família famous cathedral, stroll along the beach, try the tapas, scours Boqueria market goods and partying until dawn of the following day.
10.    Kraków (poland)
Do you want to go to somewhere possesses a rich history, culture and politics respectable? Go straight toKraków. The city is a treasure trove of historic architecture. The city boasts many buildings and monuments historical than other anywhere in Poland.
Here, you can not ignore the Wawel castle, the ancient city of Kraków, Areas of Jews and the main square Rynek Główny.
11.    Lisbon (Portugal)
Overlooking the River Tagus, Lisbon is like a colorful glass.Beside being the city of the churches which were built according to gothic architect, serene monasteries and quaint little streets, Lisbon is also known as the city of rich culture and always interesting
You can experience the village life in Alfama peaceful Europe, entertainment until sunrise in Bairro Altoor visit Belém Tower is a UNESCO World Heritage Site.
12.    Dublin (Ireland)
If you imagine Dublin is a place of cobblestone streets and beer spread all over then you're ……. on the right track! But Dublin is not only alcohol but also a history of over 1,000 years. Do not forget to visit Christ Church and The National Gallery of Ireland
If you are a bookworm, do not miss the National Library and the Library of Trinity College neck reputation. Of course, you must visit the Guinness headquarters and enlist … drink lots of beer when you're here.
13.    Lviv (Ukraine)
As one of the city  most glamorous mystery and Eastern Europe, Lviv  famous for the beautiful historical center and cafe culture is deeply rooted in the life of this place. You might have admired a variety of architectural styles Ploshcha Rynok. Do not forget to visit Lviv History Museum and the National Museum. If you like beer, visit the Museum of Beer and drinks Lvivske, the oldest brewery still operating in Ukraine.
14.    Glasgow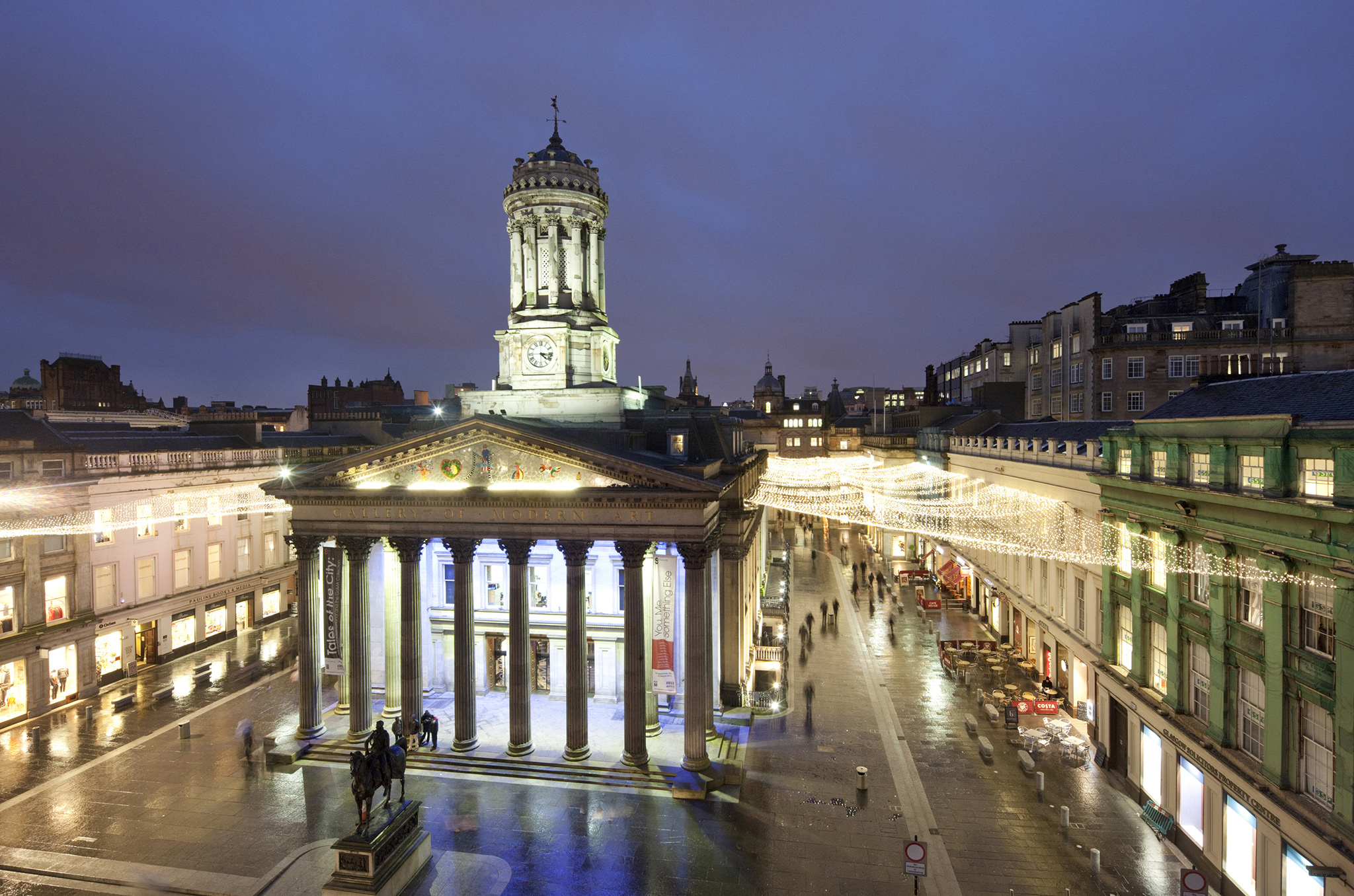 Scotland's largest city,generous, stylish and sizzling, Glasgow has a  vibrant art culture. Also this city is also known for the architecture and museums, galleries, restaurants, pubs and particularly the people very friendly.
15.    Florence (Italia)

Firenze – beautiful, ancient and charming, it will take away your heart, makes you feel like you are in heaven while on a tour to the Uffizi, Basilica, Galleria dell'Accademia and the church in the city. Also you should not overlook the romantic evening stroll on the Ponte Vecchio, or walking on the cobblestone streets, street cuisine Florence and ecstatic with magnificent views in the square Michelangelo.
16.    Rotterdam (Netherlands)

It is true that  Amsterdam great  and you should visit this place. But not understand  why Rotterdam often ignored while this is fantastic cities. Rotterdam is a multicultural port city of Holland with  nightlife extremely vibrant and many interesting museums  for you satisfied to discover daytime. Straight  to Museumpark, do not ignore Boijmans Van Beuningen Museum and Kunsthal museum, stroll through the streets in the Delfshaven. And of course Rotterdam  also cafes  characterized the Netherlands as elsewhere in the country.
17.    Brussels (Belgium)

Come to Brussels you will think about chocolate, waffles and beer. Furthermore you can admire the beautiful architecture, explore the historical sites and cultural cozy coffee here. Drink a sip of latte between friendly locals, explore the Matonge, visit the cultural center "Bozar" and of course do not miss the delicious dishes on top.
18.    Reykjavik (Iceland)
The capital is located in the world's northernmost mix of bizarre, beautiful and a bit wild nature of the North. In summer, the city seems not to sleep with 22 hours of daylight each day, so you'll have plenty of time to explore this place. In winter, visitors can witness one of the most magical beauty in life: northern auroral phenomena
In addition to the natural wonders and wild adventures, Reykjavik has a vibrant arts community, a legendary nightlife and the hot springs opencast impressive jade green
19.    Helsinki (Finland)
If you like living in the metropolitan and wandering outside, Helsinki is the perfect place for you. This seaside city is famous for beautiful scenery, maritime history, parks and green spaces.Furthermore you can admire the Art Nouveau architecture, a sauna and a Finnish spa. Helsinki was called one of the high-tech city so this is a great destination for tourists Generation Y.
20. Dubrovnik (Croatia)
It's hard to indifference to Dubrovnik. Beauty overwhelmed of the Adriatic Sea, the ancient ramparts, the building spectacular Baroque style will make you dazzle. You can relax on the beach, explore the old town, make a tour of the island and slowly experience life-style bar leisurely Mediterranean.
According to The Huffington Post